Aaron Kamau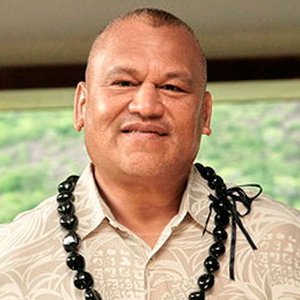 Aaron Kamau
Executive Director
Aaron is the Founder and Executive Director of KAMP (Kids At-Risk Mentoring Programs) Hawaii. Aaron has 30 years of experience working with the youth of Hawaii and has a degree in Criminology / Administration of Justice. Aaron held several management positions with the Aloha Council, Boy Scouts of America from 1987-2005; Director for Special Projects Division, Director of Camping and Properties, and Director of Support Services.
Drawing from almost two decades of working with Boy Scouts of America, Aaron Kamau decided to form an organization of his own to help at-risk youth, as well as those with disabilities. So in 2005, with encouragement from mentor Fred Trotter and the aid of wife Michele, Kids At Risk Mentoring Program (KAMP) Hawai'i was born.
In the years since, Aaron Kamau has crafted a curriculum that combines classroom and outdoor activities with real-life application to teach participants everything from teamwork and leadership to the importance of goal setting and communication.
Aaron Kamau has stayed in touch with the needs of the community through his 32 years of community service at Farrington High School as a Football and Track & Field Coach. Aaron has received the Skippa Diaz Award and Farrington Alumni Community Foundation Award.